Holiday indulging at the end of the year could pose a threat to your strong nutritional and exercise routine.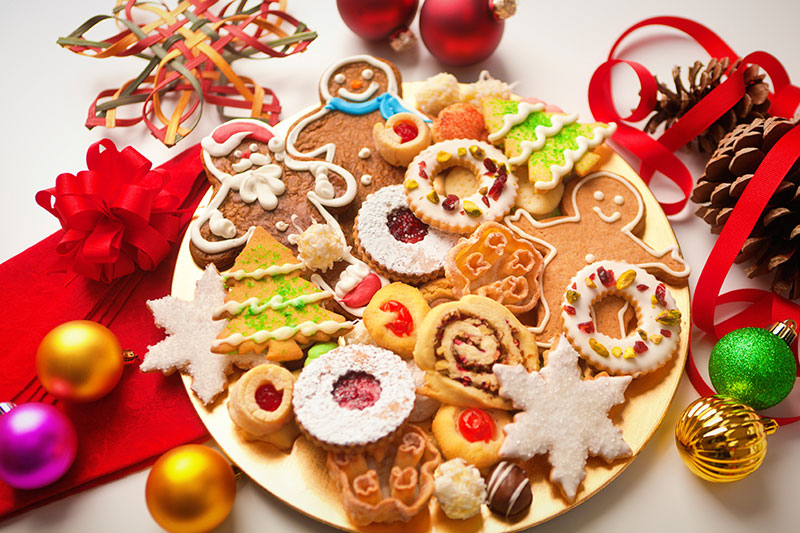 This doesn't mean you can't enjoy the occasional holiday snack or two. It's all about moderation. Don't allow yourself to get sucked into the "well, I've already eaten one cookie; I guess I might as well splurge on the eggnog, pumpkin latte, and peanut brittle, too" excuse.
Try my InspiredBody Weekly Meal Plan and Workout Guide
Discipline, Discipline, Discipline! You're strong! You can do it and achieve your goals! check out some tips here:
Be proactive, not reactive. If you know you have a holiday party with friends, co-workers, or family, have an IsaLean Bar or IsaLean Shake an hour or so before you go out. That way, you'll have a good source of protein and won't come to the party hungry for sugary treats and fattening snacks.
Try the "85/15" rule. Laura and Scott suggest abiding by the 85/15 rule where 85 percent or about six out of        seven of your choices are health-conscious, and the other 15 percent allows for "sprinkling a little fun" in your day. The holidays and life in general are about having fun with family and friends. When you keep about 85 percent of your choices health-conscious, you don't need to feel bad about indulging in the occasional treat.
If you haven't yet signed up for the nutrition program be sure to get started using my link here: https://joycebell44.isagenix.com/
Using the  InspiredBody Weekly Meal Plan and Workout Guide will also help.
Cheers to the Holidays!!!